Our Services
We can do Web Design
And also Application Development
But maybe Custom Software
Filler text Database Design
Managed Services
With Managed Services from HLB System Solutions, you transfer the day-to-day management of your technology to us. Learn how your business can benefit.
Business Continuity Planning
Protect all you've worked for, with Business Continuity Planning that ensures your company can weather any storm.
Why Choose HLB?
What makes us unique is our commitment to building lasting relationships and delivering value through exceptional technology services. More specifically, we can help your organization by:
Putting an end to your IT worries and dealing with your technology from A to Z.
Bringing predictability to your IT budget with technology support that's proactive and dependable.
Investing in the future of your company with IT solutions that are built to last.
History of web design and application development As a small business owner myself, I share the same expectations from our own partners, as you would expect from an IT service company. I believe that great relationships are the foundations for great business, and trust can only be earned through action. That's why at HLB, "We do what we say, we finish what we start, we show up on time and we say please and thank you."
Lennart Berglund
President, HLB System Solutions
"HLB HAS FILLED ALL OF OUR IT NEEDS."
HLB System Solutions has been servicing and supporting Ag Energy for almost a decade and most notably helped develop their CIS software application. When Ag Energy's IT manager left the organization, it was suggested they consider utilizing HLB System Solutions managed services option rather than replacing their IT manager. After careful review and consideration, they opted to try the managed service program for a period of time until they could determine what their needs were.
Rose Gage
CEO, Ag Energy
Shop Now
Slide Title Here
"HLB HELP SUPPORT OUR IN-HOUSE IT PERSONNEL AND ALSO LOOKS AFTER ALL OF OUR HARDWARE NEEDS…"
We have been a client of HLBSS since early 2000. Currently they come in every morning to help support our in-house IT personnel and also look after all of our hardware needs. They also designed our website and our intranet site. I highly recommend them for either your sole IT support or as additional support to any in-house IT resources you may have.
RLB LLP,
Chartered Accountants
and Business Advisors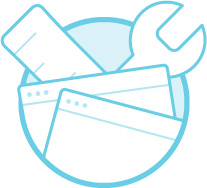 Managed IT Services Cloud Computing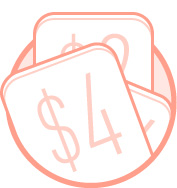 Server Support
Slide Title Here
"THEY HAVE BEEN INSTRUMENTAL TO OUR GROWTH…"
HLB has been a part of our team for many years now and truly understands our business. They have been instrumental to our growth and continue to provide innovative ideas on how to move us forward. We can comfortably focus on our business and let the friendly staff at HLB take care of our IT systems.
Manager of a local healthcare company
Our Work
Versatile Layout Options
Vestibulum lobortis. Donec at euismod nibh, eu bibendum quam. Nullam non gravida purus dolor ipsum amet sit.
Custom Software & Database Design